I'll keep it short and precise!
IPM (Crystal Ross) dealt with my tenant find in a smooth and effective transaction. Was able to guide appropriately and get the job done within a month! They did not fill my vacancy with the first application and gave me final say on who we granted approval.
~ Donal M. (Harrisford St, Hamilton)
---
Hope this finds you well -with more clients than than you ever hoped for 🙂
I just wanted to touch base with you and let know that I spoke with the tenant and they are taking the place for another year. Finding long term clients is everyone's dream.
A 2nd year. Yea!!
Thanx again.
Lisa T. (Limeridge Rd, Hamilton)
---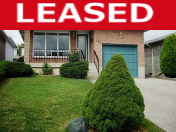 Investors Property Management is the best tenant placement service that I have ever used! They are professional and efficient at finding the best tenants possible. I managed my own properties for several years and placed my own tenants, but now I am too busy with a young family, and IPM is the best at finding the most qualified tenants. I've used other management companies and they don't even come close to IPM.
Terry-Lynn H. (Gage Ave, Upper Ottawa, Barton St, Upper Sherman, Independence Drive)
---
Thanks for all the help. Everything is going well.
Regards,
Murtaza M. (Glenellen Ave, St. Catherines)
---
" We rented our home in Hamilton, after moving to the US and contracted IPM as our property manager. Crystal has been the picture of professionalism throughout the process. They placed a great tenant, and has kept in constant communication about our home. I would highly recommend their services to anyone needing a property management firm".
~ Ryan H. (Rosslyn Ave, Hamilton)
---
"I used IPM Property Management to fill my rental property in Hamilton. Crystal did a great job of finding me a great tenant in just a couple of weeks. I had first and last month's rent before my first mortgage payment was due. I would definitely recommend using IPM to fill your rental property."
Nick .D. – Queensdale, Hamilton
---
" We tried using another agent to list our rental but with months of vacancy, we decided to hire IPM. Immediately our property was hot on the market and leased within a few weeks. One year later, we are pleased with our tenants and we are ready for a second income property"
Carole .T. – Watson Lane, Dundas